A North East manufacturer is set for a face-off with TV's most feared business leaders, as it enters the Dragons' Den.
The founder of innovative building company, OGEL will appear on the hit BBC programme on July 8, 2021, as part of the new series currently airing.
Having already won over technical experts at the SAM Project, OGEL's founder, Gary Giles, will face Dragons, such as Deborah Meaden, Peter Jones and Tej Lalvani to pitch a block-like system that turns waste plastic into anything from flood defences to humanitarian shelters and garden offices.
Gary said: "We have been developing our product over six years, and a glowing endorsement, and potentially the offer of investment from one of the Dragons could give us the kick start we need as we launch across the UK from July."
Despite the challenges of 2020, OGEL still managed to work on developing its unique invention, which scored the business a place in the final of the European Recycled Plastics Awards, before being approached by the BBC to appear in the 2021 series of Dragons' Den.
Working alongside E3 Design, which is also based in the North East, and RAM Extrusion based in the West Midlands, OGEL have developed the system to use 100% recycled polystyrene as its source material – the first ever to be globally patented.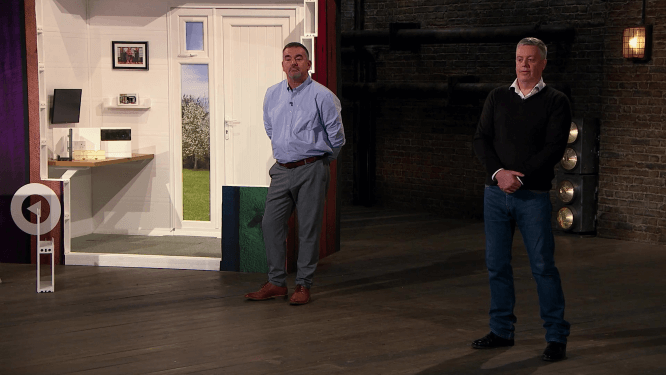 Gary said: "A project of this size and scope requires a wide collaboration and luckily we've achieved this with a brilliant group of companies, coming together to turn a good idea into a fully working, game-changing product."
OGEL launches with two products, TASKPOD, a home office designed for the new 'work from home' employee without the space for a dedicated room elsewhere in the home, and GARDEN LIVING, a series of flexible garden buildings to enable families to maximise their outdoor areas with the option to change the layout or dismantle and transport it if they move house.
"The system is designed to be simple, fast, light, and reusable, and the final OGEL buildings are significantly warmer than similar structures made of wood and brick" he added.
The SAM Project previously supported OGEL with design, material studies and simulation to evaluate and refine their products to optimise performance, strength, and overall cost. 
Gary said: "It was absolutely great to work with the SAM team, who are professional yet friendly and fully understanding of the technical and commercial requirements of the testing we required.
"Based on the positive experience of this part of the OGEL project, this won't be the last time we work with Ian, Richard, Roger and the rest of the staff."
Roger O'Brien, head of AMAP and technical lead on the SAM Project, said: "It has been a fascinating project to be involved with, and we were struck from day one as to the unique and clever thought process that had gone into Gary's product.
"The SAM Project have thoroughly enjoyed helping him on his journey to create what should become a world leading, innovative product with vast scope for application.
"The work undertaken by the team, including Ian and Richard, has given Gary even more solid foundations to further build his product portfolio, and we look forward to continuing to work with him as his company grows."
Gary added: "2021 and beyond look very promising for OGEL with a number of orders already in place, and interest from Russia and Africa as well as UK markets.
"A good performance in the Den and who knows where this could go?"